With shorter travel and longer air time the Kalula is ready for those freeride hits and park descents.
Kalula
Based on the strong foundation of the Makulu, the Kalula has shorter travel and is always ready for those freeride hits and bike park descents.
Features
180mm (7") Rear Wheel Travel
170mm – 200mm Recommended front fork
FOX RC4 Kashima/Cane Creek DBAir (BOS Void Europe only)
4.7kgs Frame weight (with coil shock)
Frame Specs
Kalula 2013 Frame Specs
Tapered 1 1/8" to 1.5" (44mmx49mm) head tube
12 x 150mm rear hub spacing
Syntace X12 rear axle
CNC machined 6082 Ali replaceable derailleur hanger
Post mount direct 160mm rear brake tab
203mm [8"] rear wheel travel
266mm x 89mm [10.5" x 3.5"] rear shock
25.4mm F & 25mm R shock hardware
2.3:1 Leverage ratio linkage with Enduro Max bearings
Proprietary Al 6082 T6 tubeset
Small, Medium and Large frame sizes
Colours: Red/Matt Black or Black/"Raw metal"
European Build
European build specification by Sports Nut GmbH
Kalula 2013 Build Specs (Air)
Rear Shock
BOS Void Air shock, 240 mm
Derailleur (F)
-
Brake (F)
Formula The 1s 203 mm, black
Fork
BOS Idylle SC Air tapered, black
Derailleur (R)
SRAM X.0 Type 2 short, 10-speed, black
Brake (R)
Formula The 1s 180 mm, black
Shifter front
-
Headset
Acros AX03, black
Rims
Spank Subrosa 26", black
Shifter rear
SRAM TRIGGER X.0, 10-speed, black
Bar
Spank Spike 777, 15 mm rise, black
Tires (F)
Onza IBEX DH Freeride 61-559 FRC 55a
Crank
E.13 LG1 (170 mm, 38t), black
Stem
Spank Spike Race, 50 mm, black
Tires (R)
Onza IBEX DH Freeride 61-559 FRC 55a
Chainguide
E.13 LS1+ (ISCG05, 36-40t), black
Grips
Spank Lock On grips, black w/ black endrings
Hub (F)
Atomlab Pimplite 20 mm, black
Chain
SRAM PC1031, 10-speed
Seat
SDG i-Fly, black
Hub (R)
Atomlab Pimplite 12/150 mm, black
Cassette
SRAM PG-1030, 11-26t, 10-speed
Seatpost
SDG Micro X-Beam, 30.9 mm
Geometry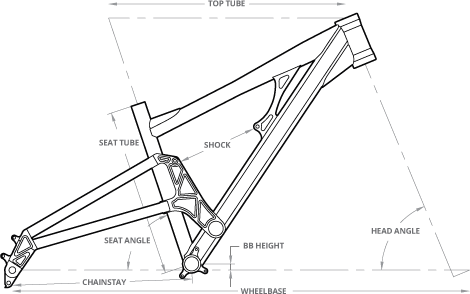 Size
Top Tube
Reach
Stack
Seat Tube
Chainstay
Wheelbase
Head Angle
Seat Angle
BB Height
Head Tube
Shock
Fork
Small
550mm
347mm
590mm
414mm
438mm
1109mm
65.5°
67.3°
+22
120mm
9.5' x 3'
241 x 76mm
565mm
Medium
580mm
377mm
590mm
414mm
438mm
1139mm
65.5°
67.3°
+22
120mm
565mm
Large
610mm
407mm
590mm
414mm
438mm
1169mm
65.5°
67.3°
+22
120mm
565mm
SPI2
Stable Pivot Interface 2
SPI2 Logo
Simpler, stronger and lighter
SPI2 is the recent upgrade of our ever-popular, tried and tested SPI interface. SPI [Stable Pivot Interface] is the single pivot design which we have used for many years throughout our suspension line-up. Building on that system, SPI2 incorporates revisions to the proven SPI: it uses refined pivot caps which eliminate the need for a pivot axle by incorporating them into the cap itself. SPI2 is simpler, stronger and lighter than SPI.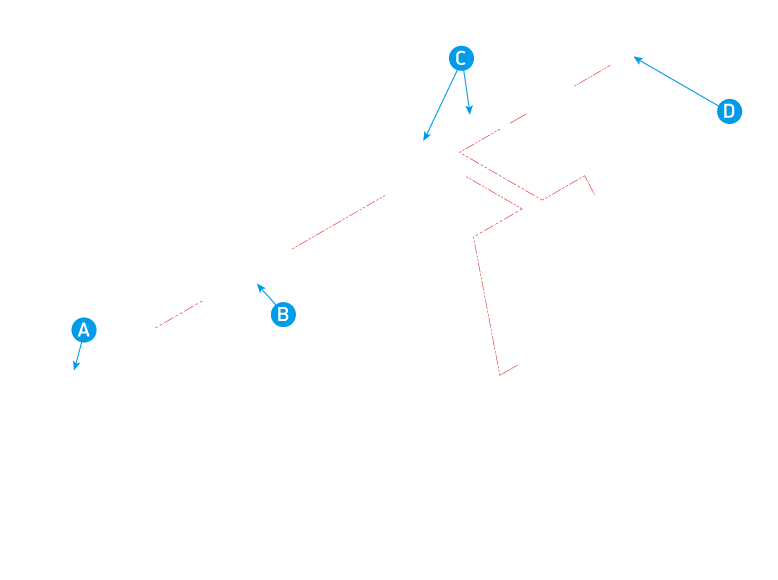 | | |
| --- | --- |
| A | High-Strength Bolt (6mm Allen Key) |
| B | Pivot Cap |
| C | Washers |
| D | Pivot Cap (8mm Allen Key) |
LOW LEV
Low Leverage Advantage
Low Lev Logo
Low Leverage Advantage
Low-Leverage Advantage is what we call our link actuating system, as seen on the Makulu and the Kalula. Essentially this linkage allows us to tune the suspension kinematics of the frame to perfectly suit both the shock as well as the requirements put on the specific frame by the intended application. This linkage does not in any way alter the wheel path, meaning that the frame, despite having a linkage, is still a single pivot. The link merely serves to manipulate the shock rate.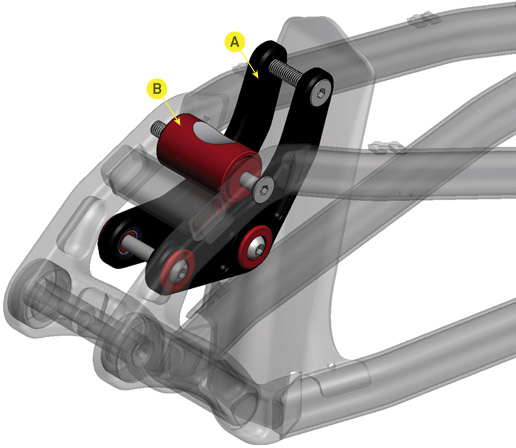 Downloads
Image Downloads